Of the many Vogue covers featuring the model Tatjana Patitz, shot by three generations of star photographers, the best are the least fashiony, those where you do not want to subtract the clothes, makeup and frequent drastic changes of hairstyle inflicted on her, especially in youth. The greatest is from 1988, a tight close-up simply by Herb Ritts of her face shadowed in chiffon but still so powerful it shakes off the lettering plus barcode that clutter the page.
Ritts said Patitz's features were "a bit off", which only made the girl more intriguing to capture. She was barely 23 when she modelled for the sequence from which that cover was cropped, arranging her almost 6ft tall, emphatically curved frame sinuously in body stocking and tights.
That was the year that she was transformed from a model in top-end work into one of the about-to-be-a-phenomenon "supermodels", when the photographer Peter Lindbergh included her among the unconventional newcomers he took to a California beach to lark before his camera. Even among his cast of wind-mussed, sun-smudged, tanned tall beauties in white shirts, Patitz stood out; she was having as good a time as the others, but seemed to be inhabiting happiness rather than performing it, and radiated it without the toothy rictus standard in fashion images. (Lindbergh loved Patitz, especially when she didn't smile; they worked together on and off for 30 years. ) George Michael made her status clear when he asked Patitz to join her fellow supers, Christy Turlington, Naomi Campbell, Linda Evangelista and Cindy Crawford, in lip-syncing in his video for Freedom! 90.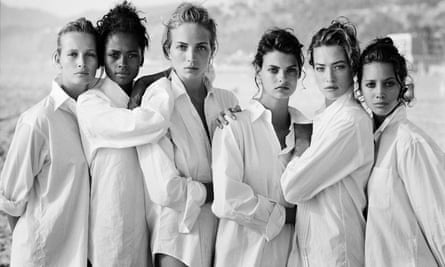 Patitz, who has died aged 56 associated with breast cancer, was, and came over as, an adult, of all the supermodels the least likely to throw a tantrum, delay a shoot or feature in People magazine. Anna Wintour, the particular then-new editor of US Vogue , who published Lindbergh's beach frolics, particularly favoured her as having the glamour without any flakiness. The years 1988-95 were "the era of Tatjana" to the trade, when she was in constant, high-priced demand, with more than 200 covers; the girl preferred editorial and ad photography to the tension and excess of couture shows in front of an audience. On the catwalk at Chanel, she stalked like a leopard among kitty-cats.
Being a model at all, let alone a supermodel, had not been Patitz's ambition, more a teen experiment that got out of hand. She was born inside Hamburg, to a German father, a travel journalist always on the move, and an Estonian mother, who had been a dancer in a Paris cabaret. When she was seven, the family settled in a small Swedish seaside town, Skanör, with a holiday home in Mallorca. The particular sophistication Wintour appreciated in Patitz came from more than the girl bone structure, and it was noticed back in Europe – Patitz became the campaign model for the high-end label Jil Sander, ready-to-wear for grown-up women.
As a tall, skinny girl, she had been a gawk devoted to horses and the outdoor life, but her looks were striking enough for her to enter, aged 17, a Polaroid in a Swedish contest organised by John Casablancas 's Elite model agency. She came third, has been rewarded with a brief contract in Paris, and minimal, intermittent work that, despite such excitements as a shoot with wildlife in Kenya, did not lead to a quick breakthrough. Her first important cover, face under a tousled thatch of blow-dry, was by Albert Watson for UK Vogue in 1985; that was the year Lindbergh discovered her, and also when she had been despatched to a new life in New York on Concorde, clutching her two cats.
New York was for a while her base with regard to ceaseless travel and work with Richard Avedon , Irving Penn , Bruce Weber, Steven Meisel, Patrick Demarchelier and others, besides Ritts plus Lindbergh. But from 1989, she chose to live in Los Angeles, partly to study acting, curious about a career in the movies since she was so talented at suggesting complex backstory in a single frame for Lindbergh. It proved a dead end: she had a few cameos, the most noticeable as an escort in Rising Sun (1993), one of Michael Crichton 's few failed movie adaptations.
Patitz liked the Californian life, however , and stayed on, buying a Malibu ranch. She was a less public presence than her fellow supermodels, that made major comebacks in the 21st century, if they ever went away, yet she had stashed the girl peak-years earnings, and continued occasional modelling, plus decor work. She also began to speak strongly about female beauty and ageing, and through the 2010s became the face of L'Oréal campaigns for Age Perfect cosmetics.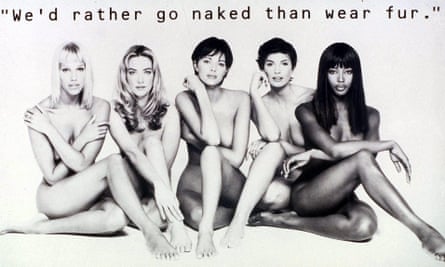 Photography for this, and related editorial work, reunited her with Lindbergh; his pictures of Patitz in middle age, and his 2015 short movie, The Reunion , in which he obtained the 1988 golden girls back together on the beach, this time in big, comfortable sweaters, are touching and very real. He delighted, plus Patitz accepted, that he produced visible in them "all the things she could not have whenever she was 20". Experience, life, had to show.